Early in the 1940's, probably around 1945, Jack Adams opened Jack's Drum Shop in Boston, Massachusetts on Stuart Street. This time frame suggests that Jack's Drum Shop is indeed the oldest ongoing drum store in the country.
Jack Adams daughter is Joan Vater of Vater percussion.
The Stuart Street store not only sold musical instruments but radios as well. During the 1960's Mr. Adams relocated the store to Boylston Street directly across from the public garden.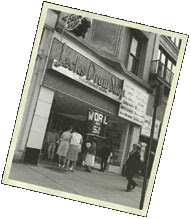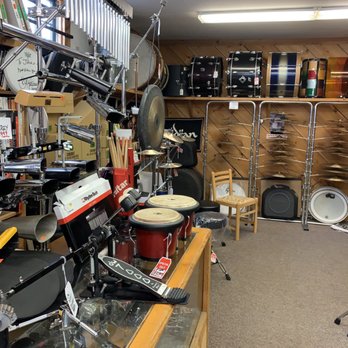 Mr. Adams was a hands on owner and was a dominant presence in the store as well as an active drummer on the local music scene. At this time Jack's was a full line musical instrument dealership. During this period sticks were being manufactured in the basement. Eventually this led to the Vater Percussion Company.
Late in the 1960's Mr. Adams passed ownership on to a family member who moved the store to the opposite end of Boylston Street in the area around Berklee College of Music. During some difficult times in 1975 this fellow sold the store to the current owner, Ken Yetman.

As a former staff member and store manager, Ken was well versed in the "Jack's concept". Ken was responsible for bringing the store back to glory days for drummers in the northeast. In 1988 Ken opened a second store in Hyannis on Cape cod. Jack's concentrates on all things percussive plus guitars and musical accessories. Lessons and repairs are the specialty of the house.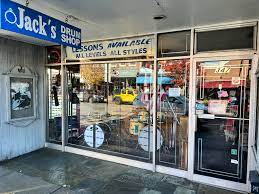 Jack's was a bastion in the Boston area until 2008 when again Jack's made a move of sorts, but this time it was to the satellite store in Hyannis. The entire operation, sales, lessons and repairs are alive and well and located on cape cod.
Today Jack's is on Main Street in the heart of the Cape. For all those who hold fond memories of old store in Boston, this is merely a miniaturized version of the Boston shop, same great service, same great values and the same professional advise.